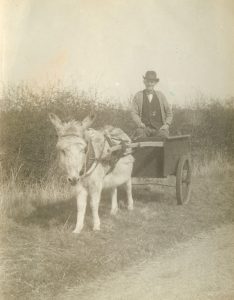 Welcome to Webbs of Armscote ltd, A 3rd Generation family run independent Haulier and Aggregate supply business founded in 1920 on this site.
Snug Cottages, originally a Farm is where Richard Stephen Webb, known throughout his life as "Steve", formed the business initially as a general carrier using a horse and cart, on what we would now term multi-drop, distributing goods that had arrived at Ettington Station, around the local area, to shops, farms and businesses.
This then developed into the supply and carriage for Warwickshire County Council for road making materials, the original 6″cube pitching stone which was hand laid, and then the broken stone for a topping.
With the increasing popularity of the internal combustion engine, Model A & T Fords and Chevrolet 30 Cwt single wheeled trucks were put into service, driven by Steve's sons, Ken, Bert, Ronald ( known all his life as "Tip").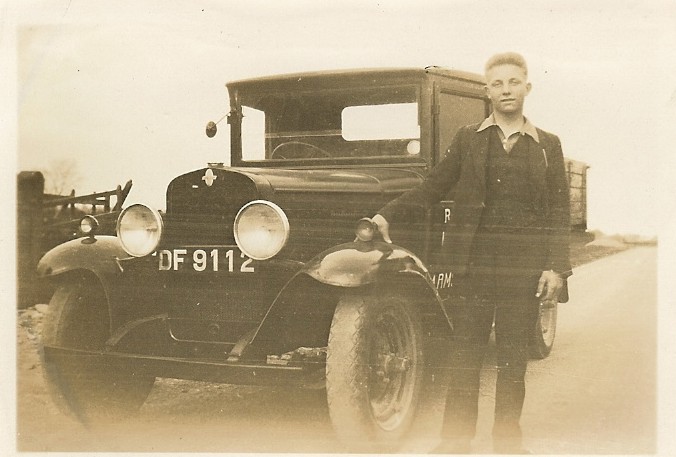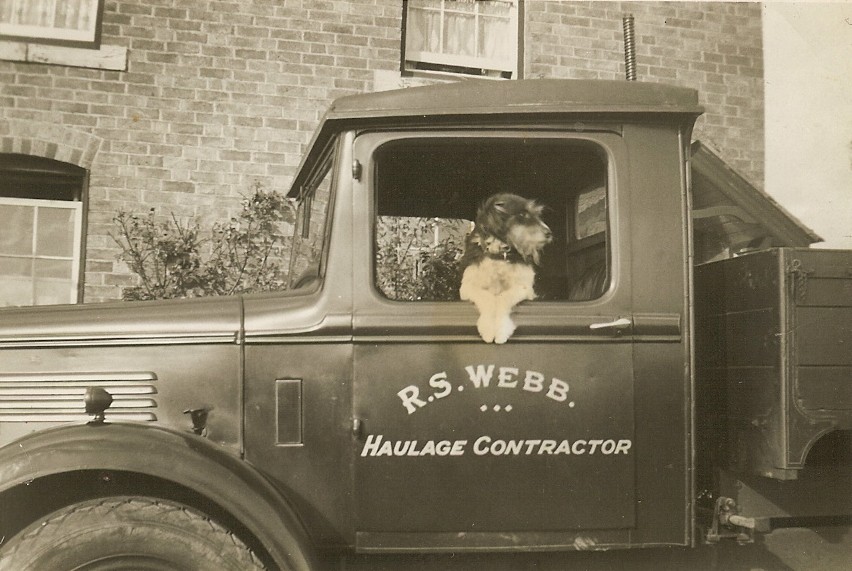 As War broke out in 1939 Ken & Bert were called up leaving Steve's, two nephews, Gerald Webb and Thomas Clark, and Teddy Eden from Tredington to operate the business, which grew rapidly providing haulage and materials for Atherstone & Moreton Aerodromes.
Being an entrepreneur, Steve then had canvas covered metal framed "tops" constructed for the lorry beds, and with the help of wooden benches and ladders, that hooked over the tailboards, managed to create public transport around the local area, evenings and weekends.
This became so popular that towards the end of the war, a real Chevrolet wooden slatted seats 20 seater Charabanc was acquired, which led to the expansion of the business into what was in its heyday, in the late 60's, a 10 vehicle coach operation.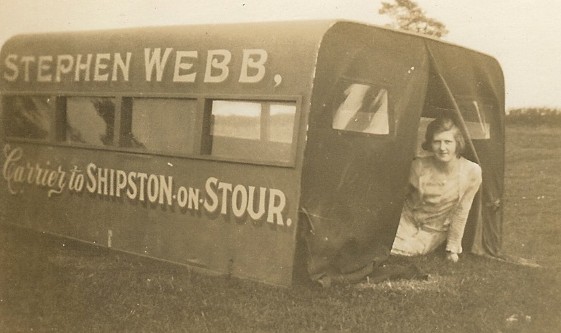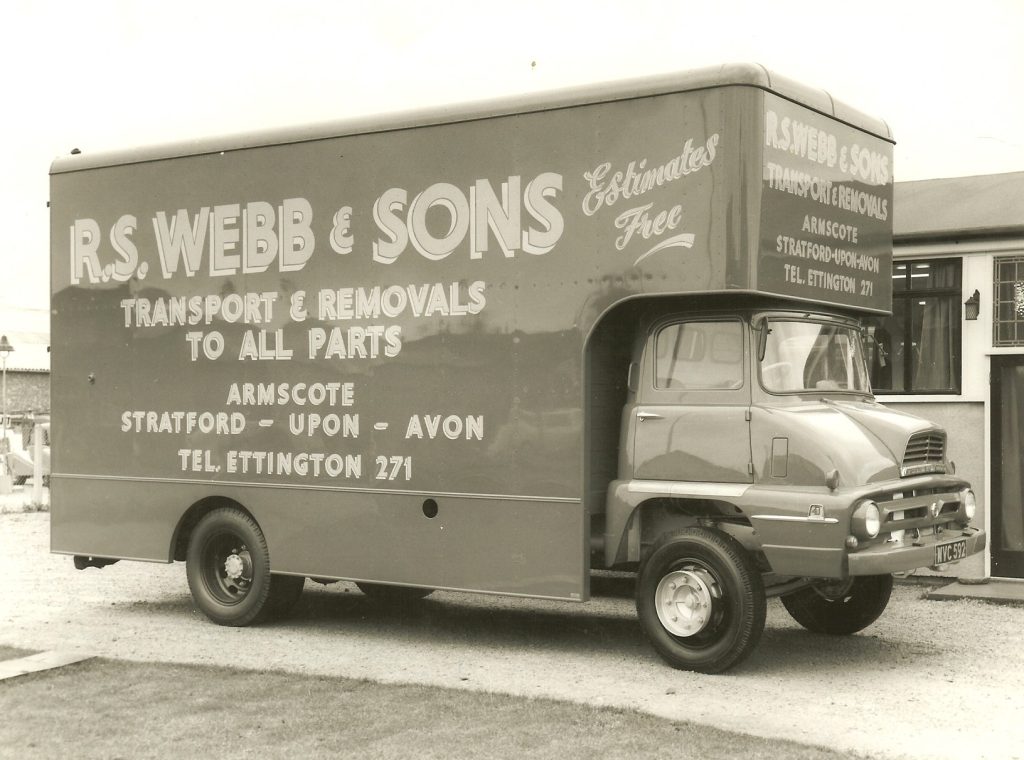 Running parallel with this expansion into the coaching world, at the end of the war, people were beginning to travel further afield for work, pleasure and to start a new life as married couples. This created the advent of a furniture removal business. Originally the same tipper lorries were used, then a long wheel-based Bedford OB flat-bed was acquired with a demountable container body and rear gang plank, this was then superseded by a Thames Trader 4D with a purpose coach built Pantechnicon constructed by "Archers of Stratford" ( As Shown to the left ).
This specialist side of the business was operated by Philip Rose and Steve's grandson Peter Parr, who carved themselves a name as Highly Recommended Professionals.
After a long and successful lifetime, Steve died in 1972, and the business was continued by his two remaining sons Ken and Tip.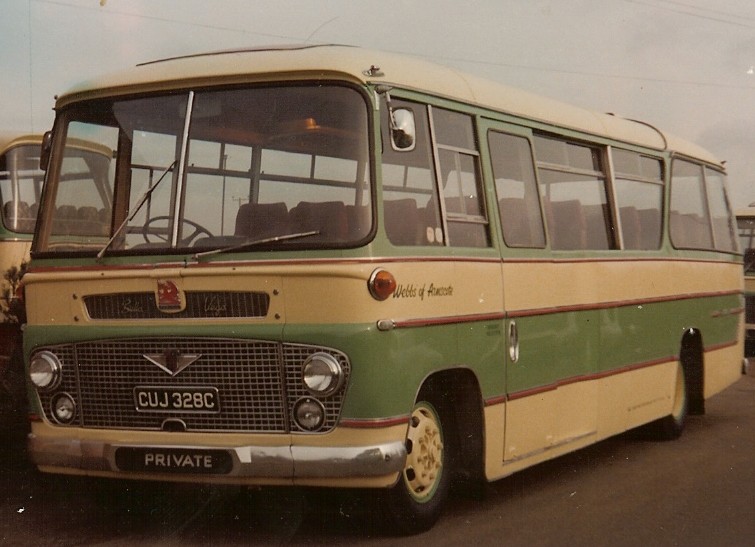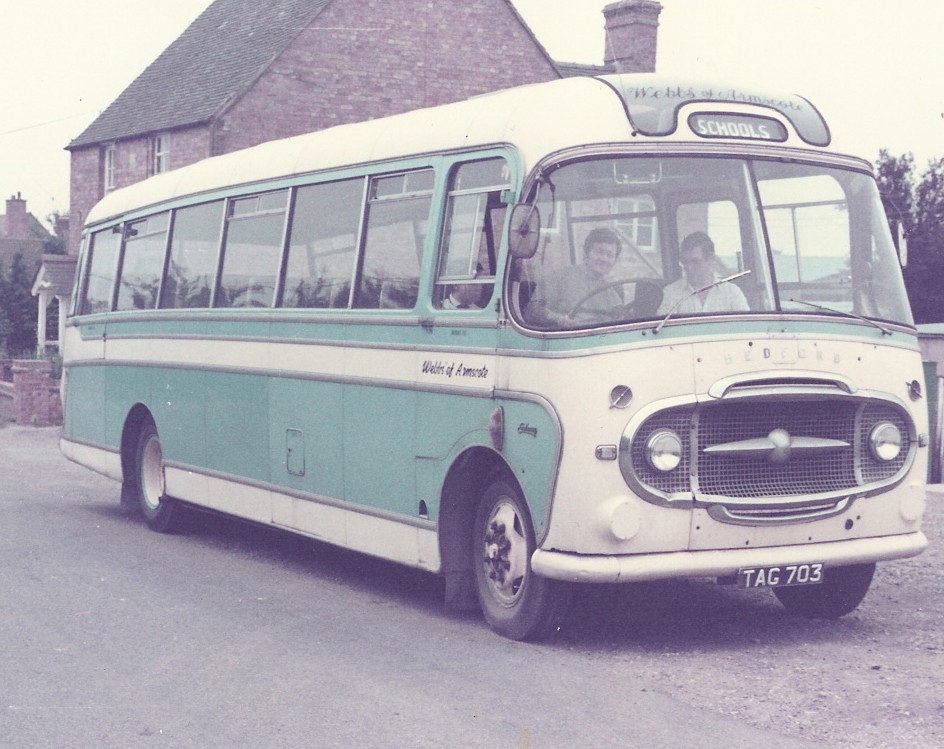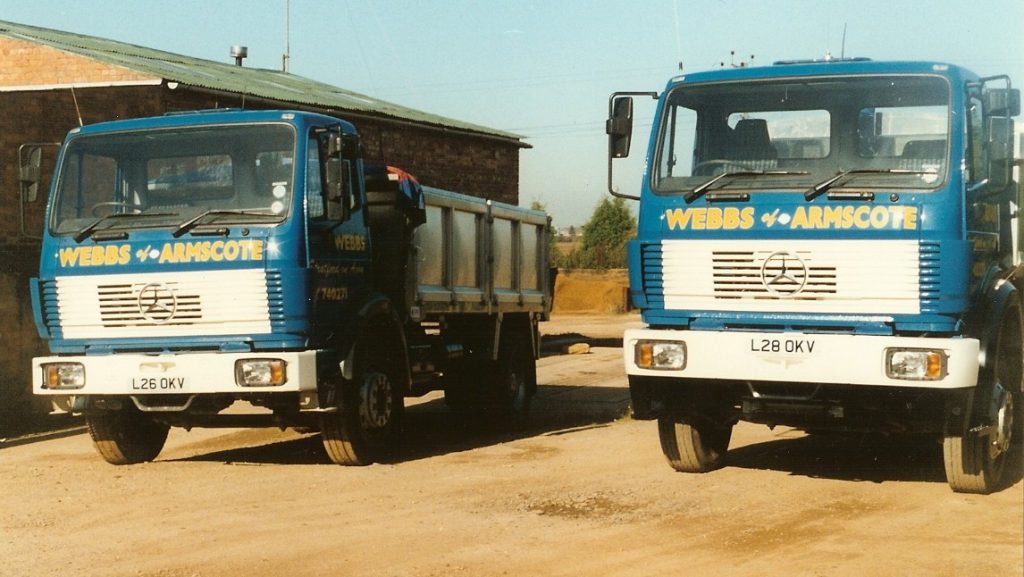 In 1987 the business was taken over by Derek, Ken's Son, and Peter Parr, forming the current company Webbs of Armscote Ltd. The coaching and furniture removal side of the business was discontinued, allowing the directors to apply their life-long experience in the supply and delivery of builders materials to create a professional business, with the personal, friendly and reliable approach of the original family concern.